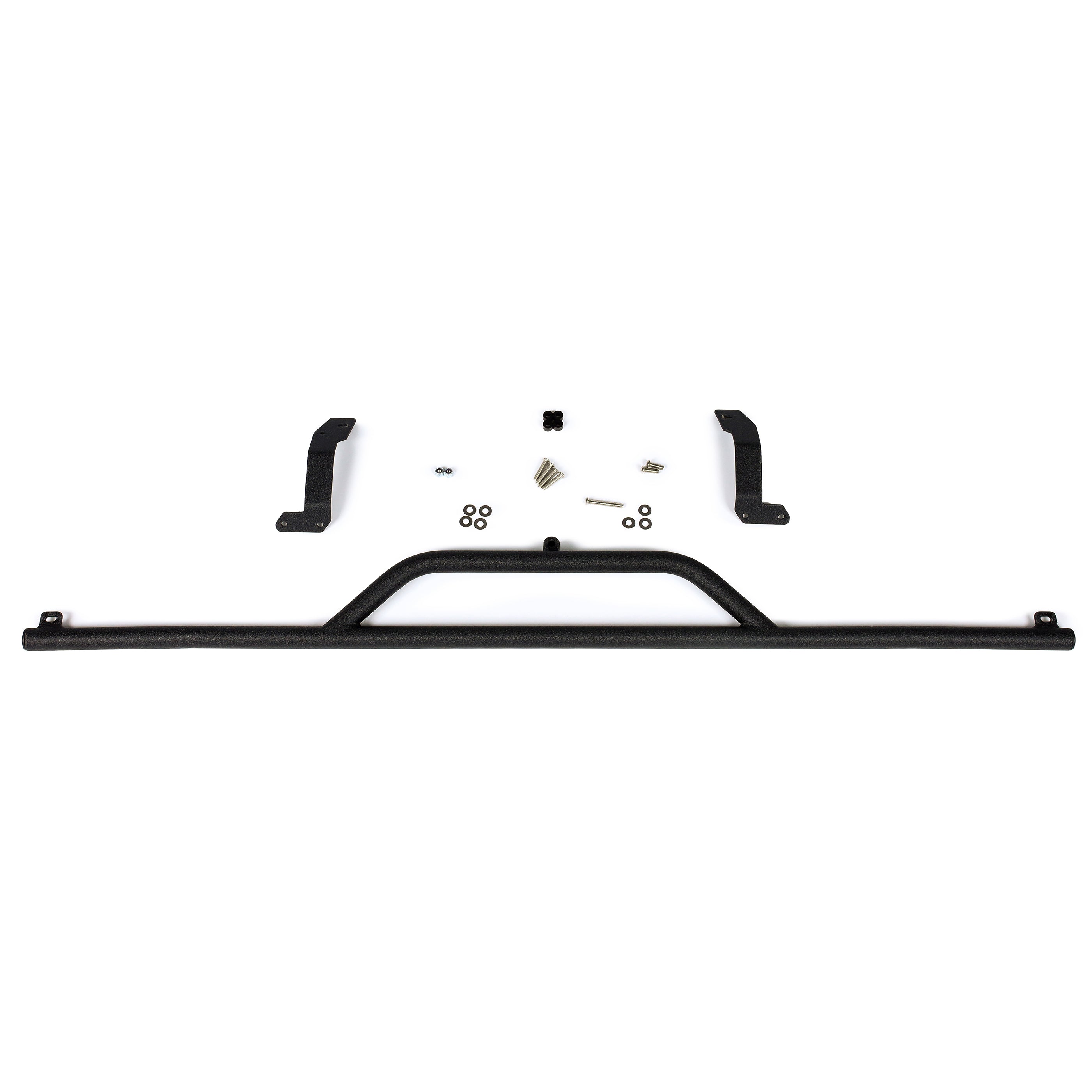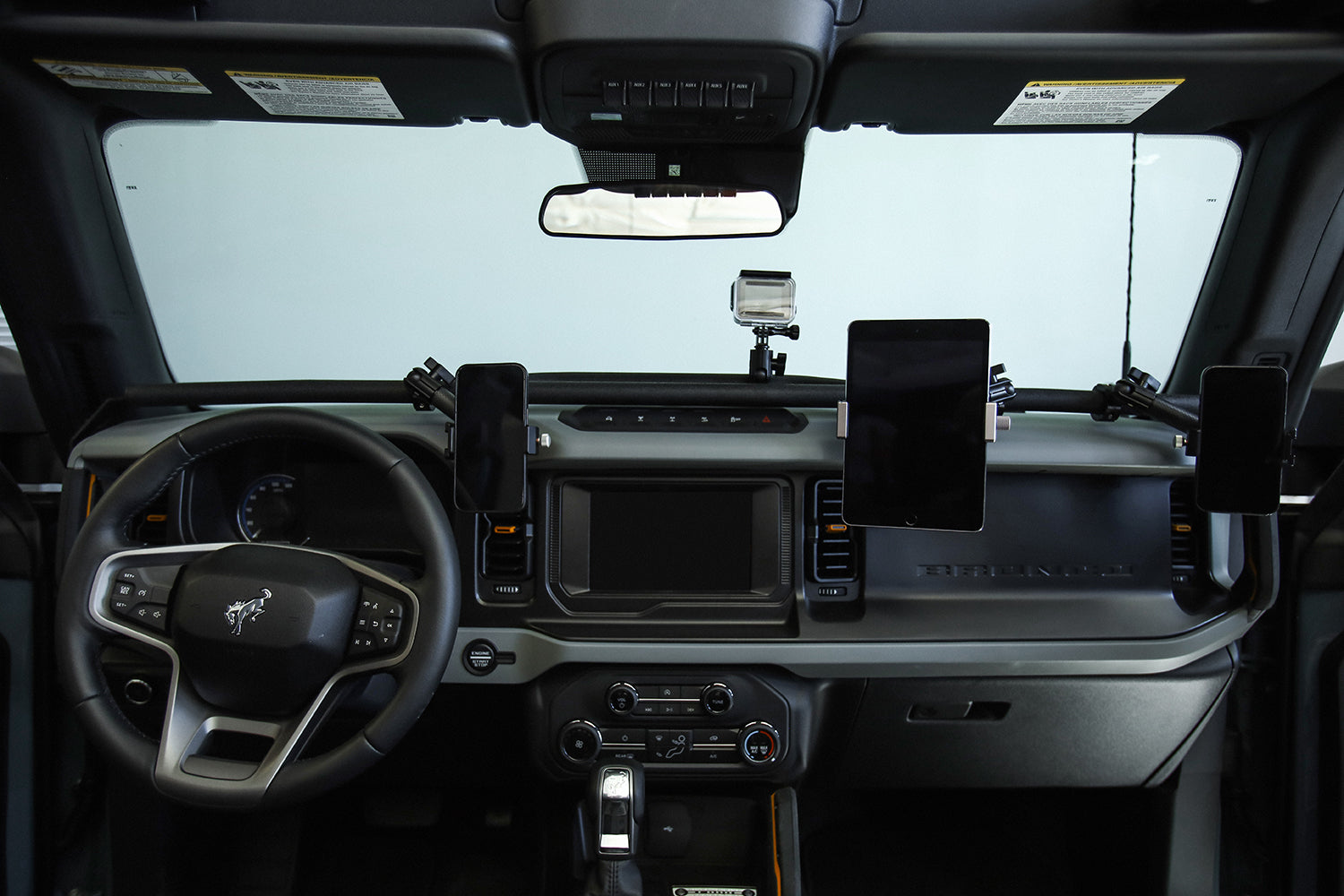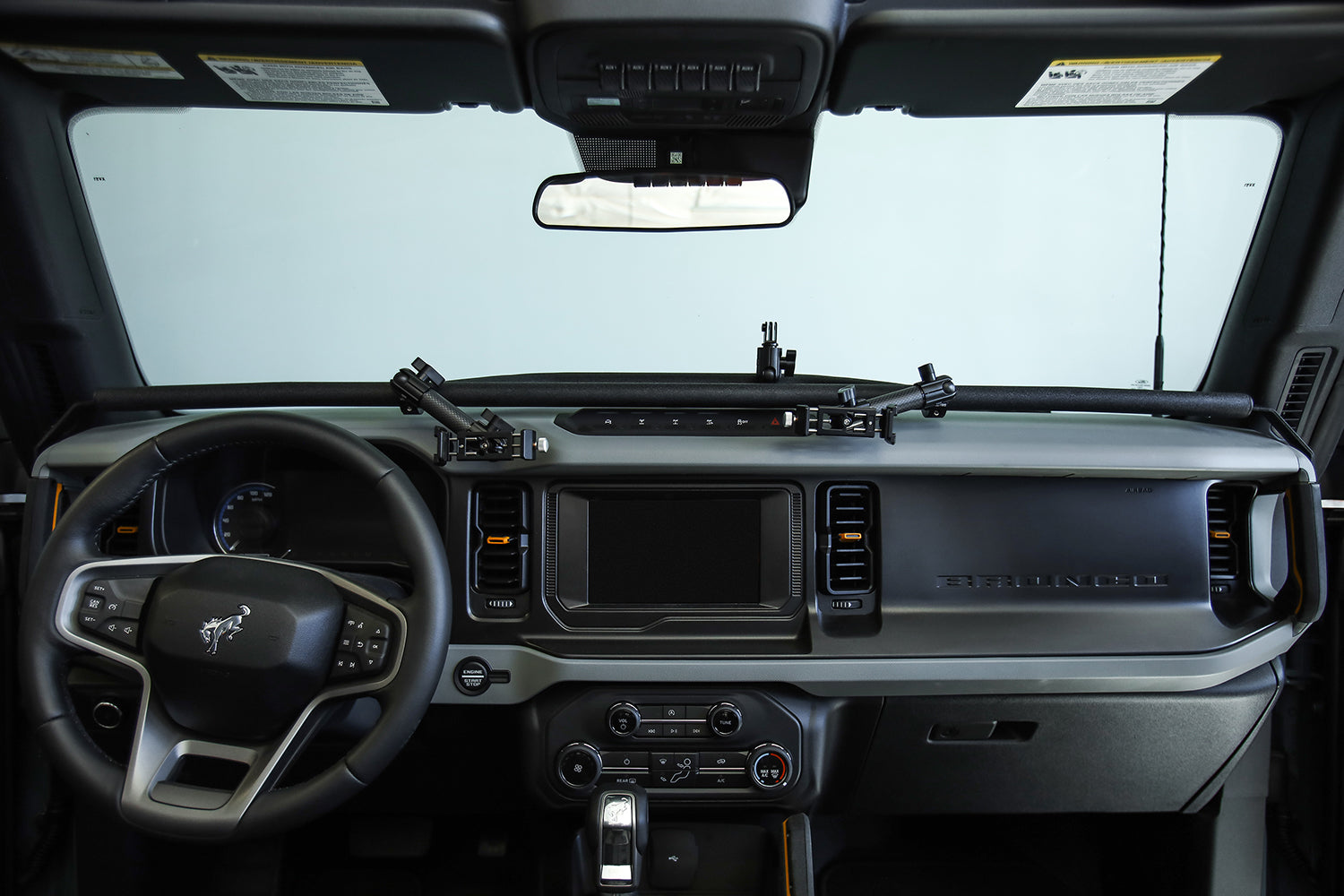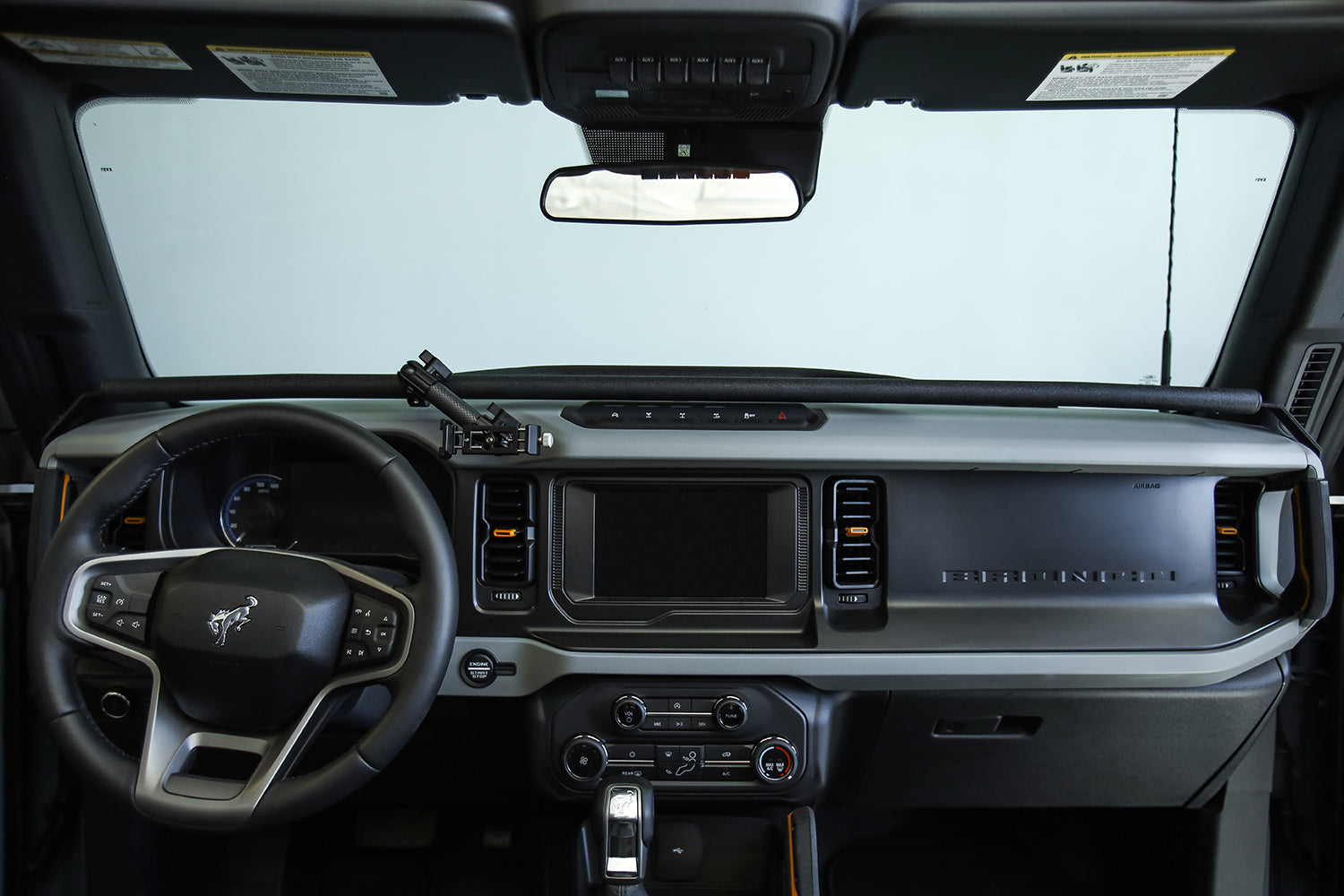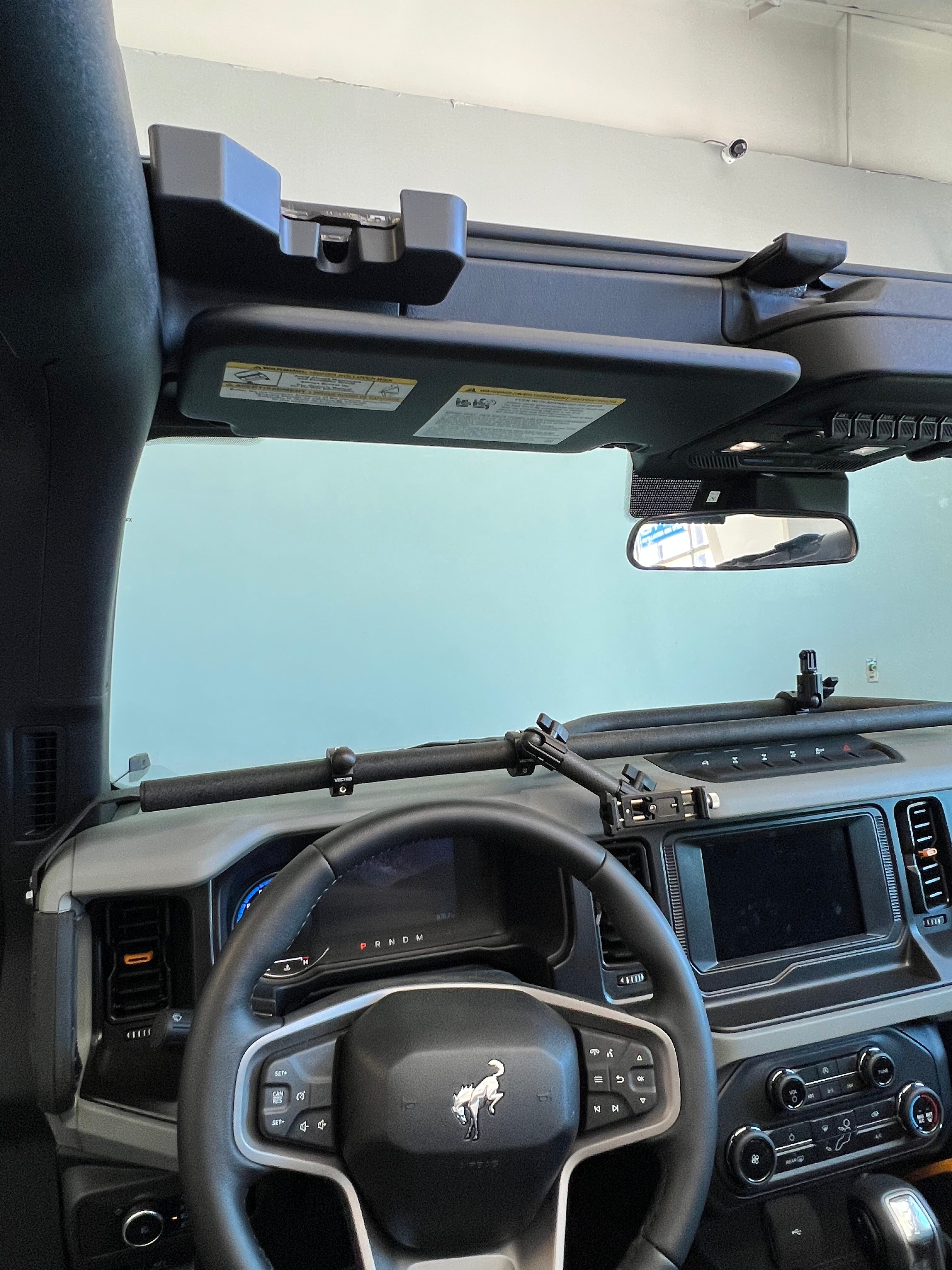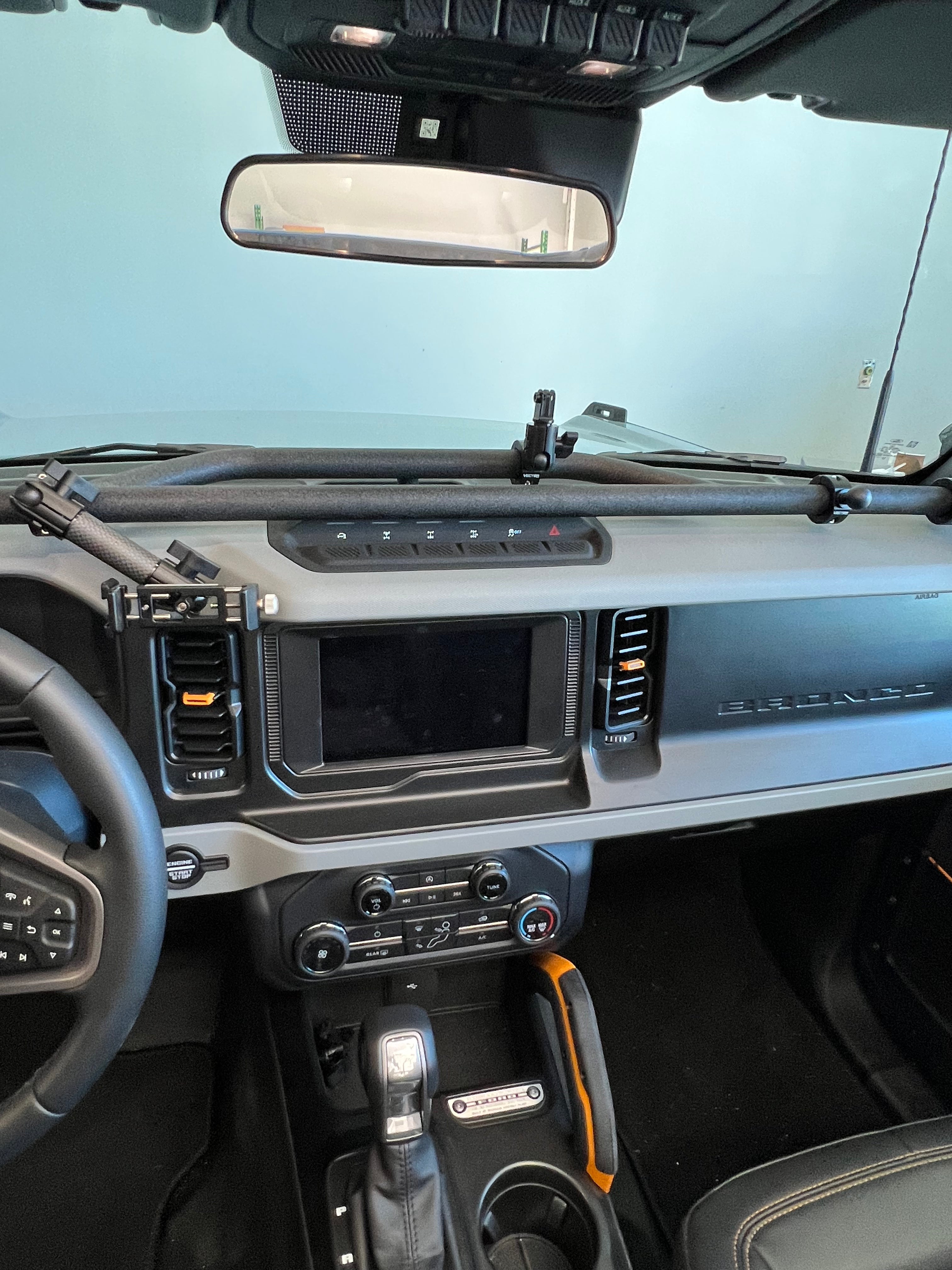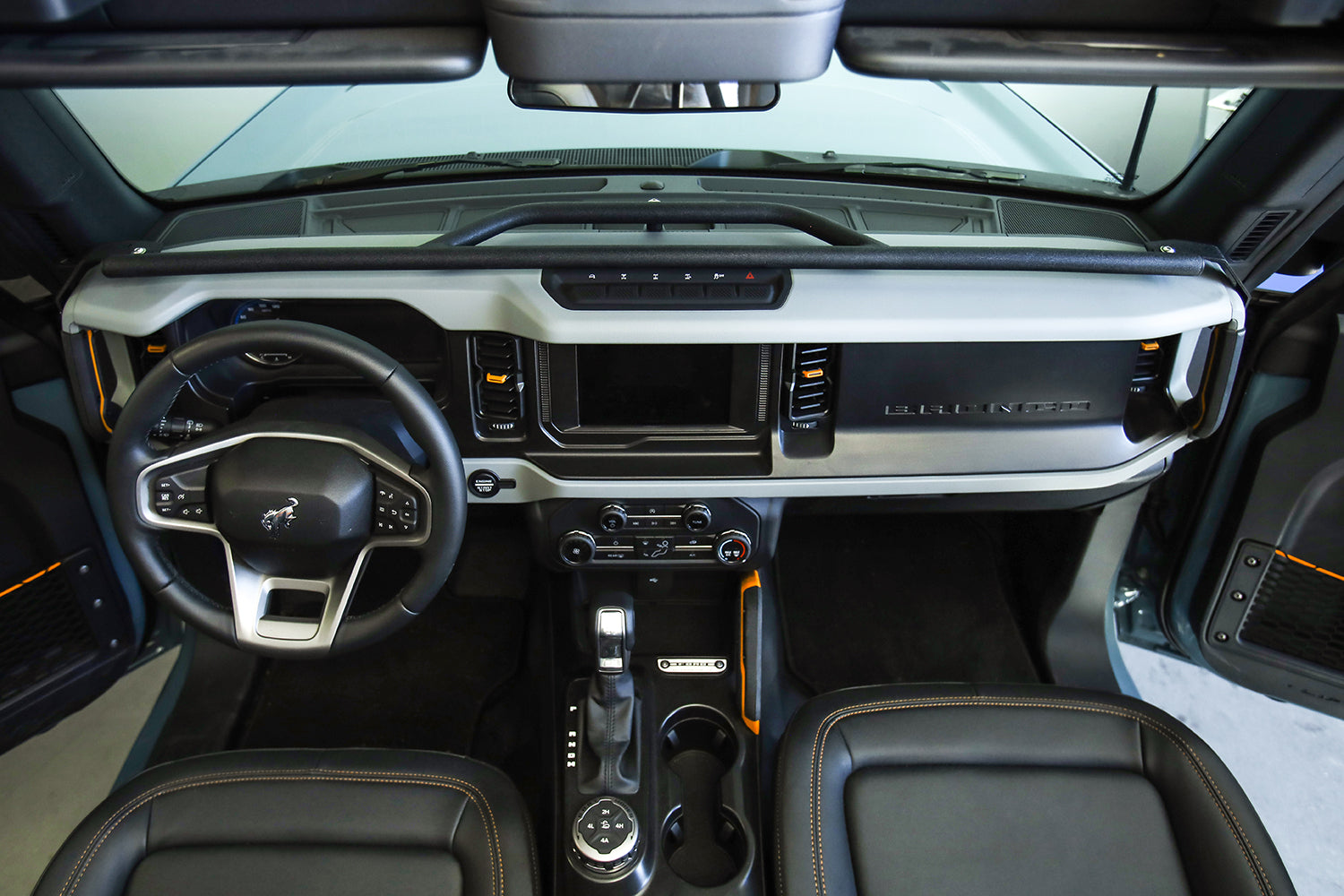 Bronco E-dock is Made in the U.S.A
ADD 1 PHONE PACK TO YOUR E-DOCK, AND GET $20.00 OFF YOUR E-DOCK PURCHASE.  MUST BE ADDED FROM THIS PAGE.  DISCOUNT AUTOMATICALLY DEDUCTED WHEN A PHONE PACK IS ADDED.
6th Generation Bronco Tube E-dock
The 6th Generation Bronco, is heavily steeped with exterior cues of classic styling.  The Vector Offroad E-Dock will help carry that classic styling in the interior of your new Bronco as well.
Our Grip-Tight Phone mounts open from a minimum of 2.5" wide, to a maximum of 3-11/16 wide, and includes the 3.5" arm.  Make sure your device will fit, before ordering. If you need a holder that works with devices 3-11/16" or wider, our tablet mount is perfect for large phones and tablets.

The Vector Off-Road Bronco Tube Dock installs directly to your dash, using existing mounting points. Installation requires no permanent modification to your Bronco.  Typical install time is approximately 15 minutes. The Dock provides a clean solid mounting point for your Cell Phone, GPS, Spot Messenger, Flashlight, CB, CB Microphone, Radar Detector, Ham Radio, etc… 
The Dock is manufactured using hi-strength 1" diameter steel tubing. It comes standard in a durable, black wrinkle powder coat finish.
**Product images may display optional accessories, configurations, or finishes. The actual product may vary slightly from what is shown. If you have any questions regarding what is included with a product, please contact us
Works with 6th Generation Bronco Dash
{[{GetTitle()}]}
{[{item.Title}]}
{[{item.Price}]}