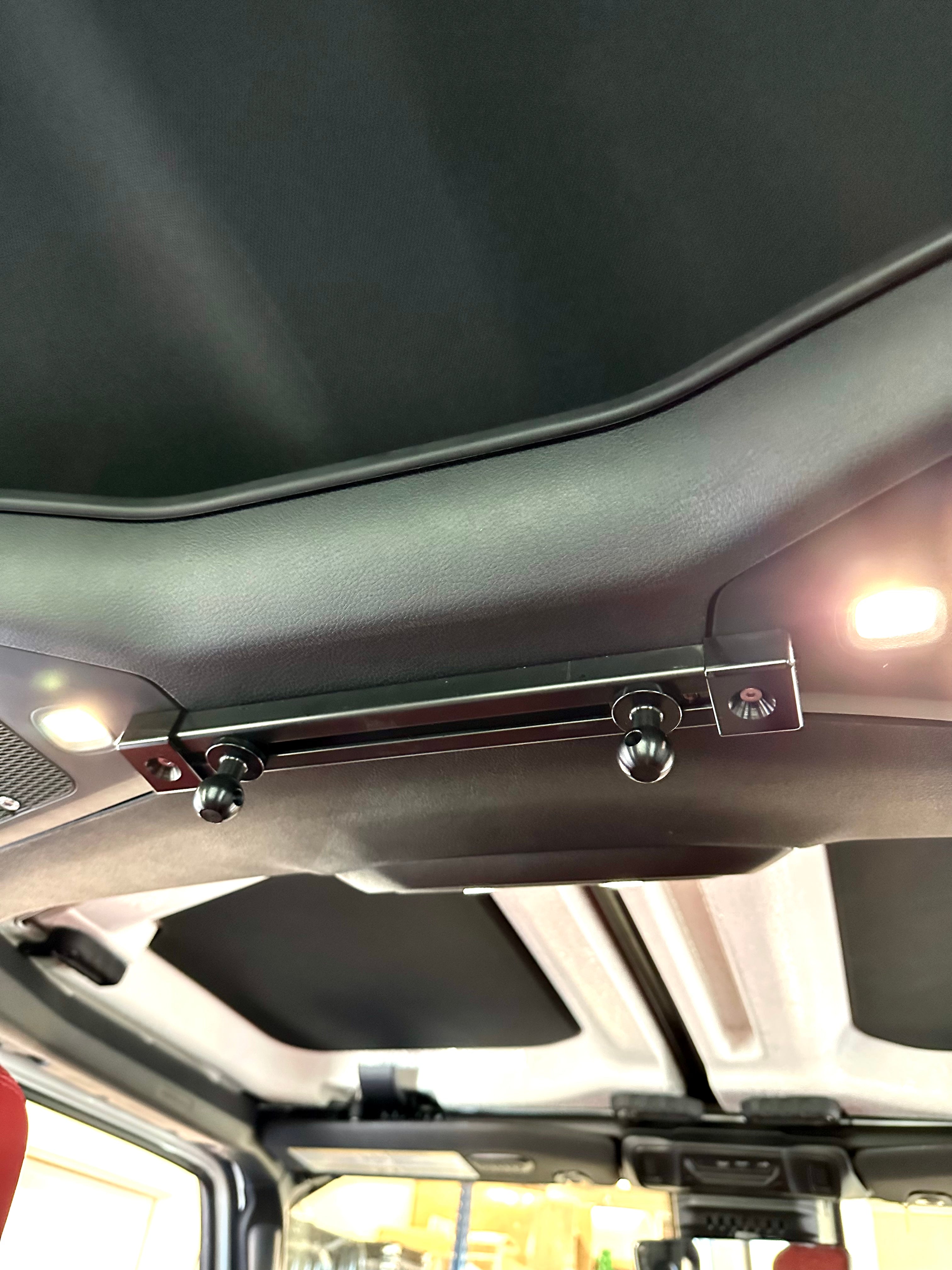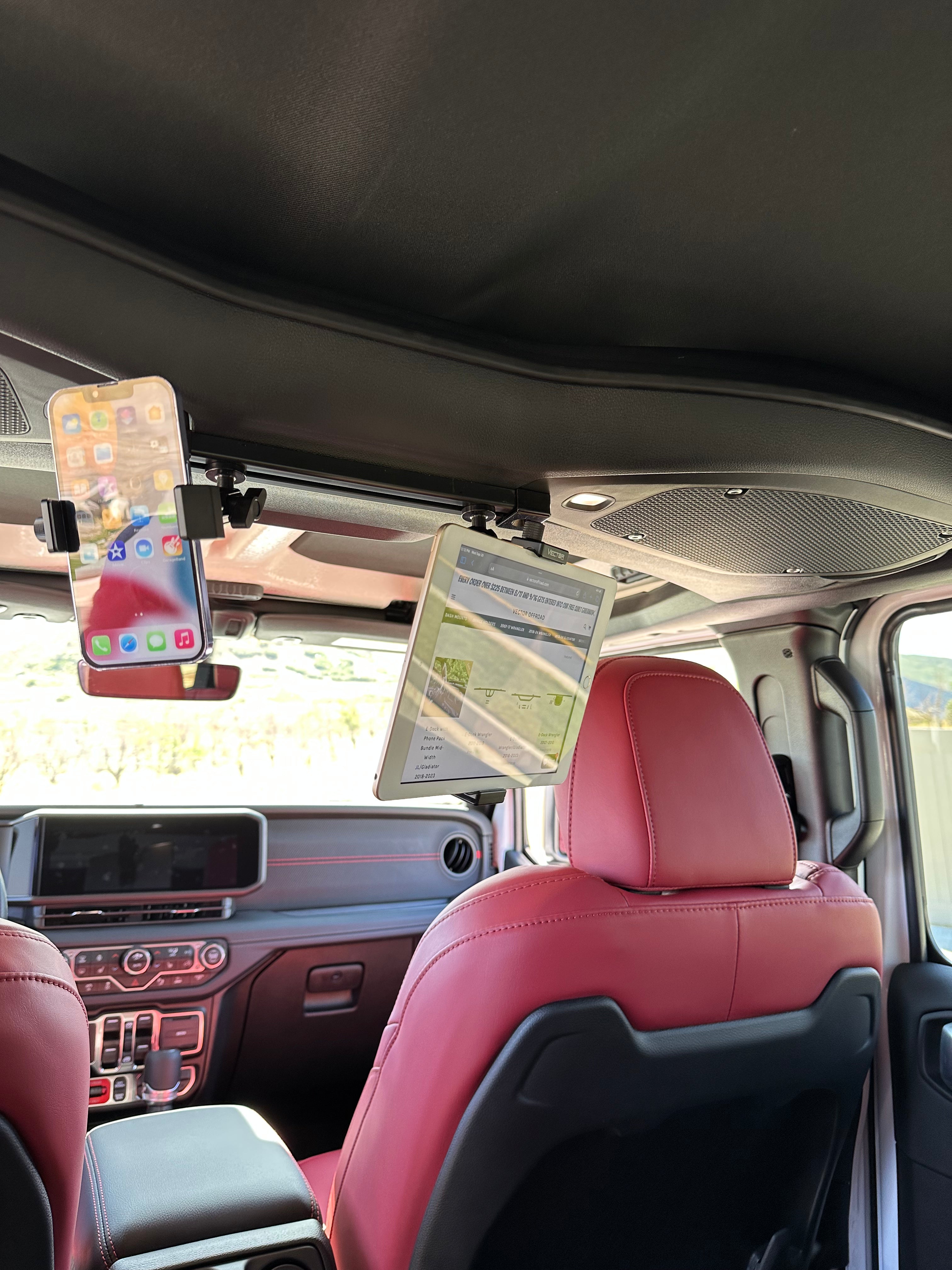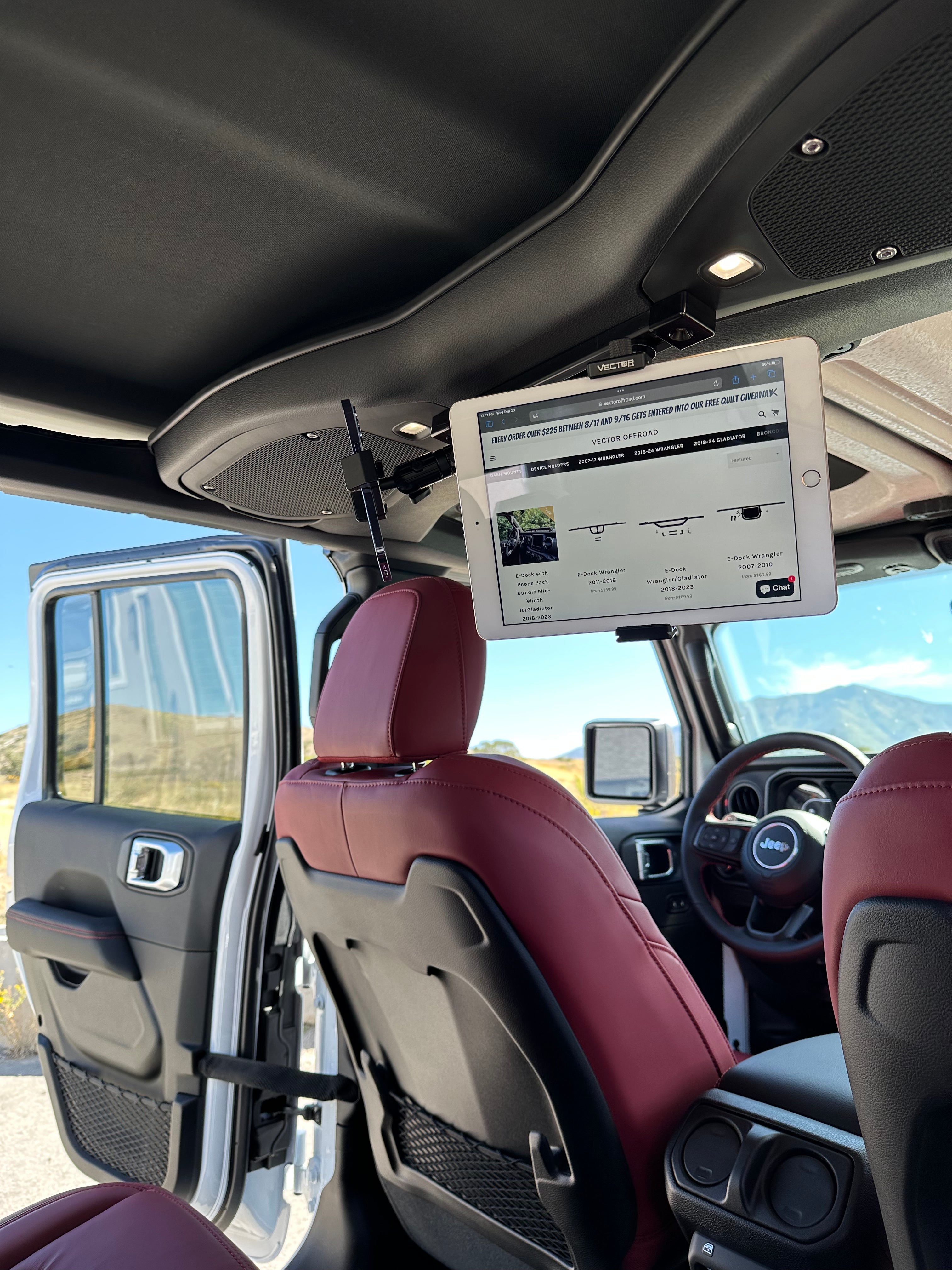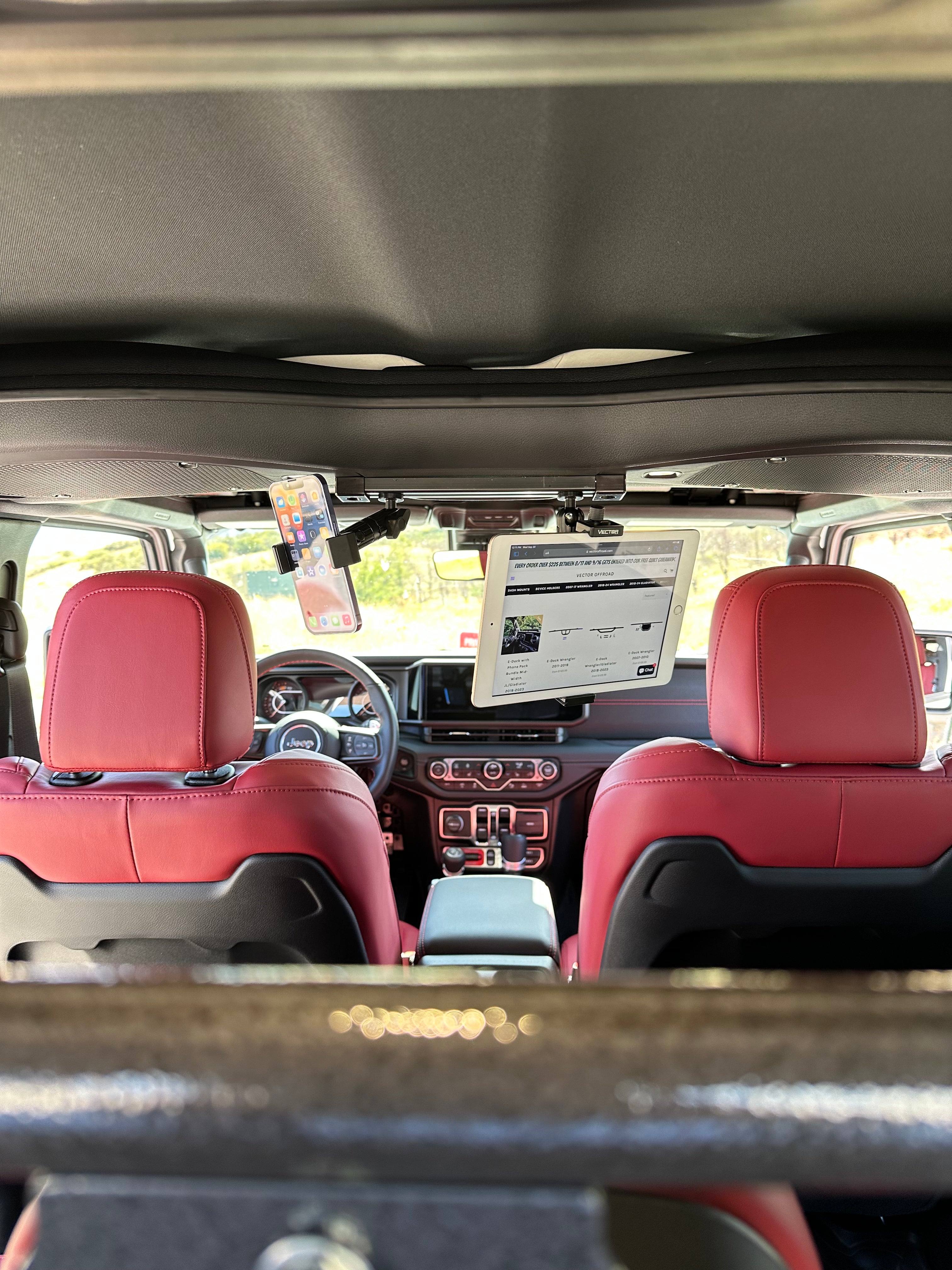 E-Dock Contour Rear Seat Wrangler/Gladiator 2024+
JL/Gladiator Rear Seat E-Dock is Made in the U.S.A.
JL/Gladiator rear seat E-Dock 2024+
Our bolt in solution for a rear seat E-Dock is now available for the reconfigured interiors on the 2024+ JL and Gladiator.
A perfect mounting solution for cell phones, camera's, tablets, etc...  Installation is simple, and should take less than 10 minutes.  The product itself, does not block any rear view visibility, and is hardly noticeable.
Included:
Extruded and Anodized Aluminum Track
4 replacement screws to replace speaker grille screws for mounting
2 drop in threaded Inserts with machine screws
2 Machined Aluminum End Mounting Points
Our Standard Phone mounts 

open from a minimum of 2.5 to a maximum of 3-11/16"

 wide.  Make sure your device will fit, before ordering. If you need a holder that works with devices 3-11/16" or wider, our tablet mount is perfect for large phones and tablets.



Fits: 2024+ JL and Gladiator models
{[{GetTitle()}]}
{[{item.Title}]}
{[{item.Price}]}